Trends in furniture and home decor change like the wind, but the style of your new or existing home's exterior ought to weather all the fads and fashions, and if chosen well, it will continue to grow its appeal over time. However, if your home is looking like it needs a bit of a facelift, don't be daunted by the idea of a renovation or extension. A great exterior will set a homely atmosphere that your family and friends will enjoy coming back to for years to come – and there are ways to change the outside style if necessary. Taking on a renovation or extension doesn't have to be daunting, however, if you choose experts to do the job, even if you need a renovation loan, the rewards will be worth it.
---
Whether it's realising the value of your family home, buying off-the-plan, or finding the perfect home to raise your children Listed & Sold Real Estate are specialists in Stonnington, Monash and Glen Eira
---
Where to Begin?
The first step is deciding on a design that will match your personal style and accentuate the best aspects of the home. From here, you'd need to think about materials for the facade, and don't discount brick because while it's traditional, it has style; it's hardy, and now comes in so many different finishes you're bound to find the right one to suit your home. Look for the textures and colours that resonate with you and choose the materials that you feel most comfortable with and blend them. Below you'll find 10 ideas to inspire the exteriors of your new build exterior or renovation, from classic to contemporary:
---
With almost 60 years of real estate expertise, we're the family-friendly agent that you can trust to find your dream home
---
1. Contemporary Red Brick
Red brick: beautiful when used in heritage buildings, and won't ever date (even despite the overkill in the 1970s and '80s). Many people will be pleased to hear red bricks are 'in' once again and is even used in modern homes and buildings as a top class finish — not just for the entire house. Designers and architects are using red bricks in a sophisticated array to enhance the building's structure with zinc and steel, for instance.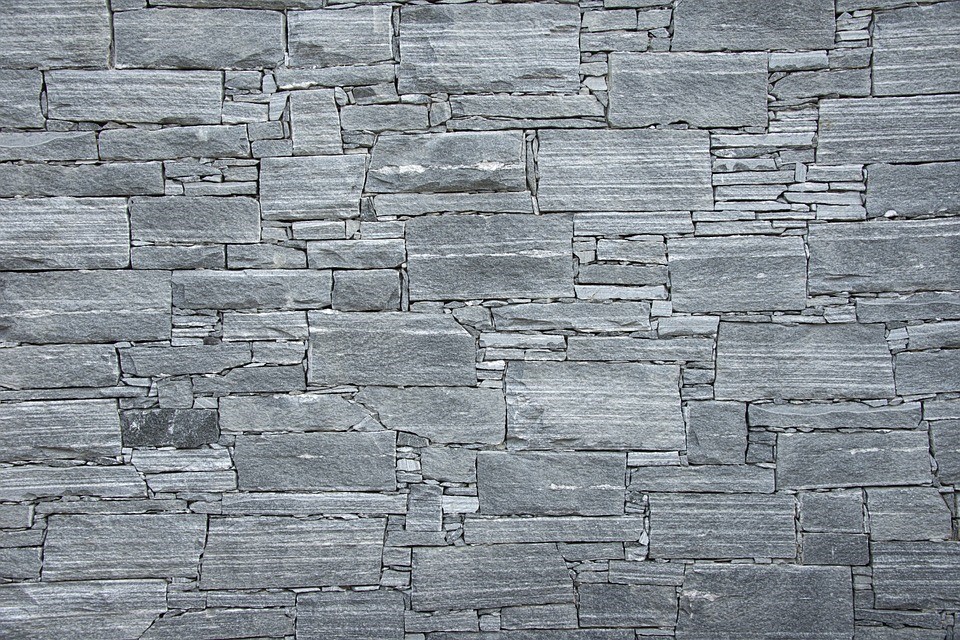 2. Grey Shades
Grey can make a statement in an exterior colour scheme, with the darker hues creating a bold ambience. When used in all its subtle shades, greys impart a softer, more relaxed feel that opens up a focus on all the architectural features of a building. Grey is so popular now that designers are using it in silvery timbers, grey pavers, stone cladding and concrete finishes. Tones from the rich charcoal to dirty grey; the industrial concrete-look to smoky, stone, warm or cool – it's safe to say that grey is definitely in.
---
At Listed & Sold Real Estate we understand the local market – Our family is there for your family: Our trusted property agents, Arthur and Myrian, successfully run a property development business, so they understand the market from all perspectives – from first-home buyers to high-end property investors.
---
3. Perfectly Flawed
What's really hot right now is the perfection of imperfection – borrowing from industrial chic, using bespoke, reclaimed, recycled, and slow, handmade materials. There's a lot of satisfaction in making materials from twisted, knotted, well-used materials, making the end product uniquely charming.
4. Au Naturel
Despite the continuing romance with greys and black, there's a soothing feel to natural-tone palettes and materials which continue to be popular both within and outside homes. Materials used on the exterior and also inside the house is a design technique. The natural palettes include a base of charcoal, off-white, bronze, pale greys, and grey-greens for a clean and sophisticated look.
5. Dark and Stormy
Darker shades can add a dramatic effect to any building. They're used in many colder climate suburbs, with the dark bricks blended with a lighter-coloured hued render, and softer colours used on trims to accentuate the darker materials. Darker shades create a sense of strength, calm and privacy to the outside of the home, making it seem timeless and modern.  Darker shade bricks can add a subtle sheen and aesthetic symmetry that's pleasing to the eye.
6. Neutral, Sophisticated
Think taupe, stone and off-white for the neutral styles – all of which are still sought-after and add a touch of sophistication to an exterior. Team these with greys, stone, crispy white and concrete for a more textured look. For extra style, layer the materials and textures for more variation. You can't go wrong with neutrals – it's a safe bet that boasts a modern and calming appeal.
7. Industrial
Residential exterior designs are seeing influences from what is known as 'contemporary rustic' style, which use materials that give a raw, urban feel. With both new and recycled materials, such include exposed timber beams, exposed brick, polished concrete floors, copper pipes and even peeling paint. If edgy and modern is the angle you're going for, then industrial exterior design options may be worth exploring.
8. Textured
Textured exteriors are shown with contrasts in materials, giving a sleek 3-Dimensional look. With this style becoming in more demand, gloss levels of the same material highly sought after. Incorporating a textured style was initially trendy for the interior of the home, but its mass appeal has made it a popular choice for exterior home designs as well.
9.  Industrial Bricks
The popularity of incorporating warehouses and factories elements into modern industrial style housing for both residential and commercial purposes is growing, but sourcing quality recycled bricks that mimics the style is not always easy. To address these needs, manufacturers are now producing distressed, weathered bricks, to make the industrial effect that much easier to achieve.
10.  Landscape
A good exterior designer would not fall short in analyzing the overall look of the landscape – think garage doors, water tanks, sheds and fences. By integrating designs of the home with its landscape, the end result will be for a more well-balanced and stunning streetscape.
---
Listed & Sold Real Estate Location Services